Professor Teaches Excel 2021 v2.0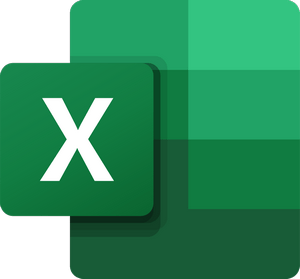 Professor Teaches Excel 2021 v2.0
Professor Teaches Excel 2021 is a computer training course developed by experts to help you learn the features of Excel 2021. Unlike other training courses, Professor Teaches provides a realistic simulation of the software, so you can practice and apply what you learn right away. Learn Excel 2021 with hours of interactive, hands-on training lessons and exercises.
What Is Microsoft Excel 2021?
Excel 2021 is the latest version of this popular spreadsheet management program developed by Microsoft. This powerful program allows you to analyze, manage and share data in more ways than ever before. With the analysis tools, you can track and highlight important data trends and share data.
What Are the Benefits of Learning Microsoft Excel 2021?
- Discover how to create spreadsheets quickly
- Learn how to analyze data and share information
- Learn how to use critical information to make business decisions
What You Will Learn in Professor Teaches Excel 2021?
Our extensive computer training course will cover the following topics
- Learn How to sort and filter
- Learn How to use spreadsheet formatting
- Learn How to create charts
- Learn How to enter formulas
- Learn How to create workbooks
- Learn How to change cell alignment
Every Professor Teaches Course Includes
- Practice in a Realistic Simulation of the Software
- Hundreds of Learning Topics
- 4 to 8 Hours of Training per Course
- Realistic Simulations
- Beginner to Advanced Topics
- Self-Paced Learning Objectives
- Introductions and Summaries
- Interactive Exercises
- Professional Voice Narration
- End-of-Chapter Quiz Questions
- Checkmarks for Completed Topics
- Glossary, Index, and Search
- Professor Answers for Instant Training
System Requirements
Microsoft® Windows® 11, 10 & 8 • Average 450 MB Hard Drive space available per application • 1280 x 768, 16-Bit Color Display Recommended • Sound card • Mouse • Speakers or headphones
Only for V.I.P
Warning! You are not allowed to view this text.