Professor Teaches Word 2021 v2.0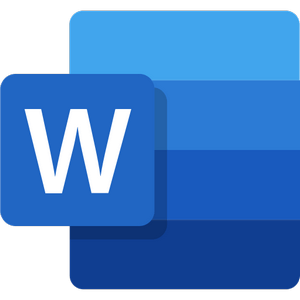 Professor Teaches Word 2021 v2.0
Professor Teaches Word 2021 is a computer training course designed by experts to help you learn the features of this sophisticated word processing program. The tutorial provides hours of lessons and hands-on exercises in a realistic simulation of the actual Word program. You'll learn everything you need to create quality documents.
What Is Microsoft Word 2021?
Microsoft Word 2021 is a word processing program that is a part of the Microsoft Office suite. This program allows you to create high quality, professional-looking documents using the finest document formatting tools. Professor Teaches Word 2021 will teach you how to create, edit, save, share, and access documents online from any internet browser.
What Are the Benefits of Learning Microsoft Word 2021?
- Create professional-looking documents for presentations and reports
- Learn new ways to format text for high-quality documents
- Apply font formats to enhance your documents
What You Will Learn in Professor Teaches Word 2021?
Our extensive computer training course will cover the following topics
- Learn How to apply Quick Styles
- Learn How to use SmartArt™ diagrams
- Learn How to publish documents as Web Pages
- Learn How to create bulleted and numbered lists
- Learn How to insert images, tables, & charts
- Learn How to use the Document Inspector
Every Professor Teaches Course Includes
- Practice in a Realistic Simulation of the Software
- Hundreds of Learning Topics
- 4 to 8 Hours of Training per Course
- Realistic Simulations
- Beginner to Advanced Topics
- Self-Paced Learning Objectives
- Introductions and Summaries
- Interactive Exercises
- Professional Voice Narration
- End-of-Chapter Quiz Questions
- Checkmarks for Completed Topics
- Glossary, Index, and Search
- Professor Answers for Instant Training
System Requirements
Microsoft® Windows® 11, 10 & 8 • Average 450 MB Hard Drive space available per application • 1280 x 768, 16-Bit Color Display Recommended • Sound card • Mouse • Speakers or headphones
Only for V.I.P
Warning! You are not allowed to view this text.