RedGate SQL Data Compare v13.7.3.9483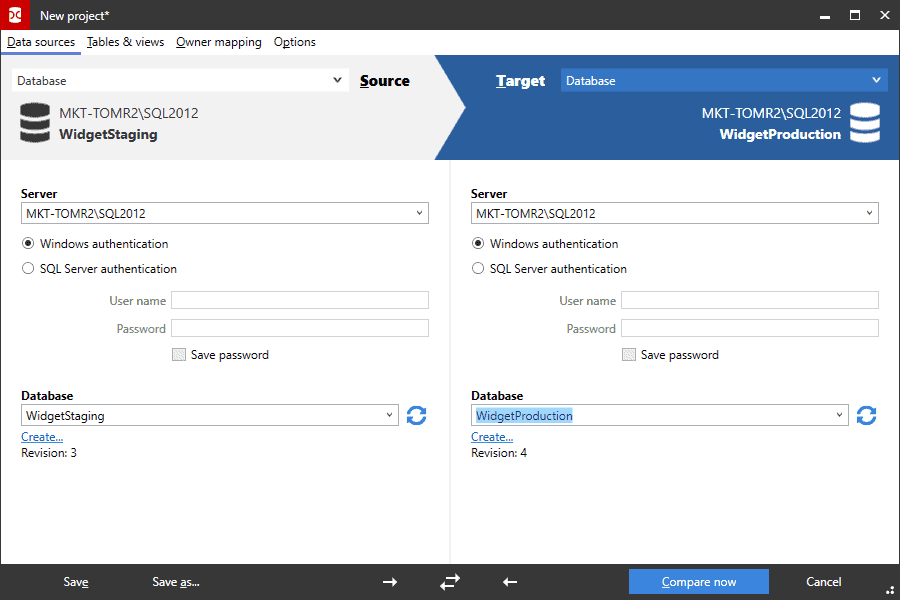 RedGate SQL Data Compare v13.7.3.9483
SQL Data Compare is the industry-standard tool for comparing and deploying SQL Server database contents. You can work with live databases, backups, or SQL scripts in source control. Damaged or missing data can be restored to a single row, without the need for a full database recovery. SQL Data Compare helps you compare and deploy changes quickly, simply, and with zero errors.
Key features
Do all this with SQL Data Compare Standard
Save time comparing and synchronizing data
Copy lookup data from development databases to staging or production
Generate T-SQL scripts to update one database with the contents of another
Keep an accurate history of all previous database records
Compare and synchronize data from within SQL Server Management Studio
Deploy to SQL Server, SQL Azure, and SQL Server on Amazon RDS
Do even more with SQL Data Compare Pro
Quickly fix problems by restoring damaged or missing data to a single row
Deploy databases from source control
Compare and synchronize from backup files
Automate comparison and synchronization tasks with SQL Change Automation
Run SQL Data Compare Pro on your build server for continuous integration, with SQL Change Automation
Only for V.I.P
Warning! You are not allowed to view this text.