FMXLinux 1.40 Retail Version with Source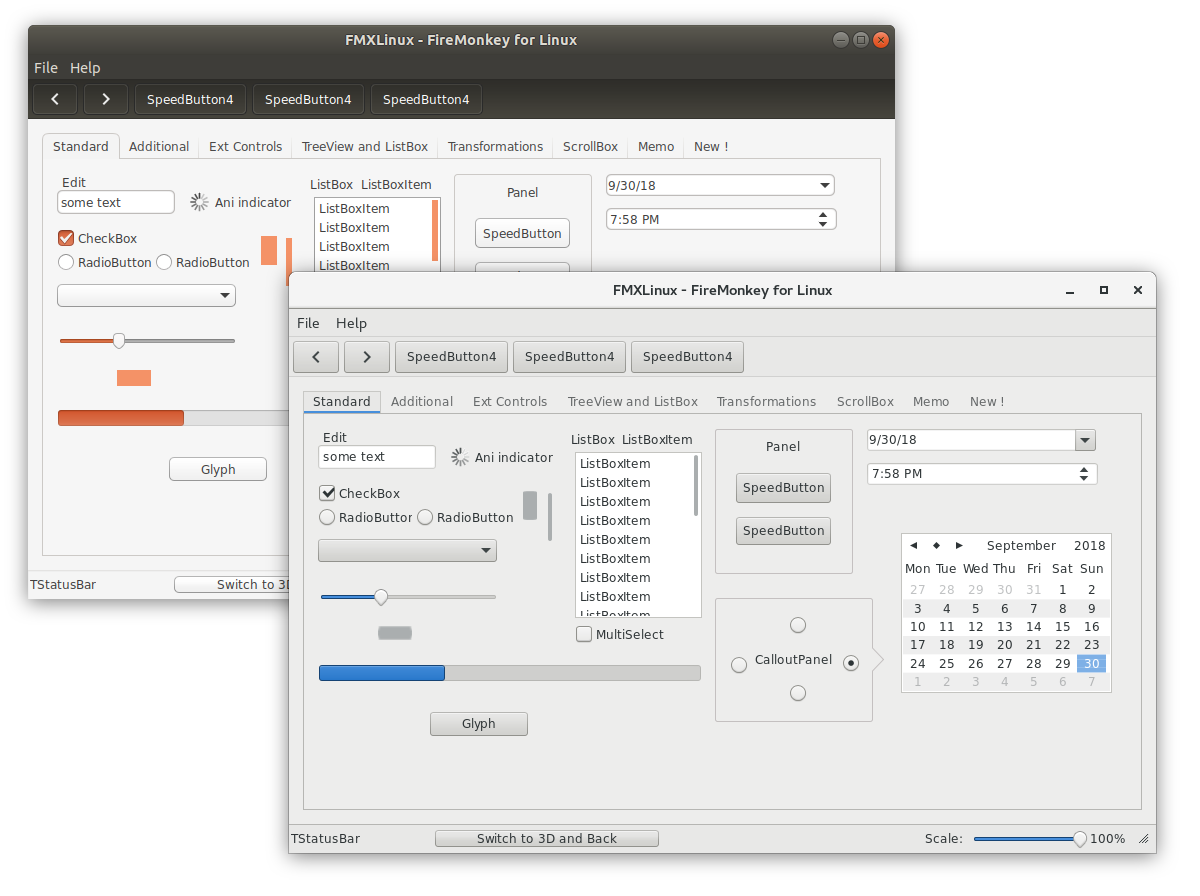 FMXLinux 1.40 Retail Version with Source
FireMonkey implementation for Linux
Start build UI Linux apps with Embarcadero Delphi and FmxLinux
Native Look & Feel
FmxLinux provides high-quality Ubuntu style as default Linux style.
Cross-Platform
Real cross-platform developement, focus on your app and FmxLinux makes it for Linux.
Work in RAD Studio
Code and debug your app in Delphi IDE. All RAD Studio features are available.
Version 1.40
Switch to WebKit2Gtk (which is installed by default)

Version 1.39
Improved: Mouse capturing

Version 1.38
#209: Closing ControlsDemo form while ComboBox is dropped down raises an exception

Version 1.37
Fixed mouse behavior on Elementary OS
#206: To avoid the Runtime Error 217
Only for V.I.P
Warning! You are not allowed to view this text.