Delphi Compiler and LSP Hotfix 1 for 10.4.1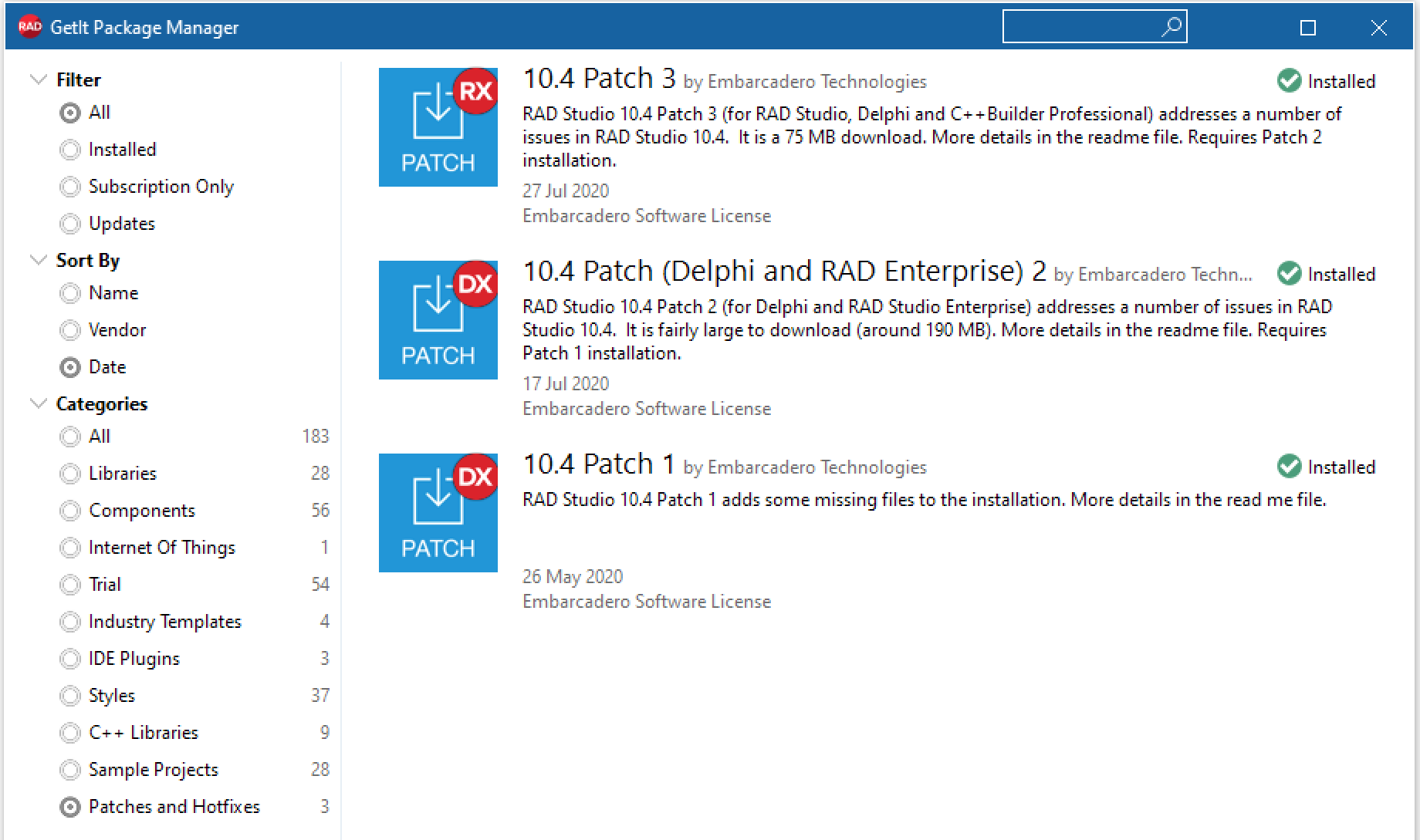 Delphi Compiler and LSP Hotfix 1 for 10.4.1
This patch addresses two issues of the Delphi 10.4.1 compiler: a data layout issue with specific alignments, logged in Quality Portal as RSP-30890 and RSP-30787, and a performance issue when recompiling, logged as RSP-22074, RSP-30714, and RSP-30627). The performance issue also addresses performance for Code Insight using the LSP server.
The patch includes updated compilers for all supported platforms. Installing this patch is recommended for all Delphi and RAD Studio 10.4.1 customers.
Only for V.I.P
Warning! You are not allowed to view this text.