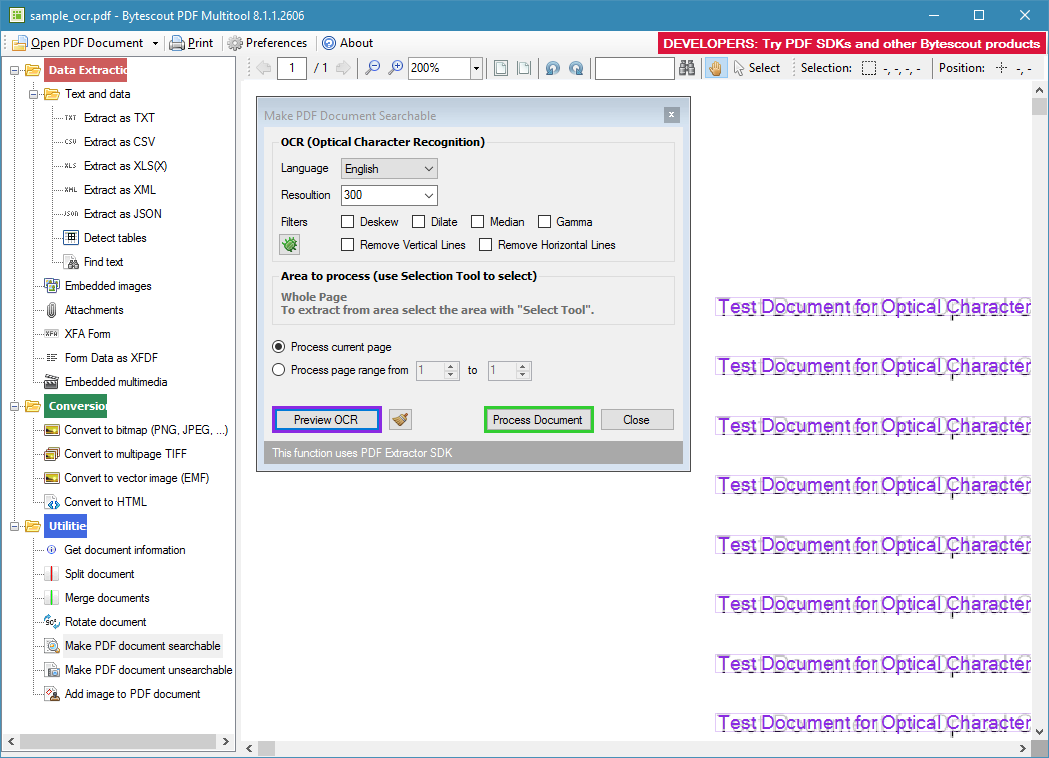 Bytescout PDF Extractor SDK 9.1.0.3170
PDF Extractor SDK allows developers to convert PDF to text, extract images from PDF, convert PDF to CSV for Excel, PDF to XML, Works WITHOUT any additional software required.
PDF Extractor SDK – Main Features
Advanced text search with regular expressions;
Built-in filters to deal with noisy images (eg. badly scanned documents);
Repair damaged texts even if it's not visible (when PDF shows correct text but copies the damaged one);
Work seamlessly with all character encodings;
Works offline without Internet connection required;
Merge or split documents for easier management;
Extract PDF metadata (file author, title, description, etc..);
Extract and convert tables to CSV (which can be easily converted to MS Excel format) or XML;
Extract embedded images;
ActiveX interface emulation;
Comprehensive .NET support (2.00 to 4.50);
Conversion to Excel, CSV, or XML;
Text recognition from image (OCR in PDF to text).